Today, when we engage consumers our available options seem unlimited. Entertainment and branding have become increasingly personalized and entwined—from original content creators to streaming services to video games. Our culture is evolving. Content will only continue this progression. Companies are working together to scale their infrastructure to reach millions, while maintaining their core values of creating truly unique experiences. Join our speakers as they discuss being on the forefront of the evolving nature of consumer engagement and share their perspective on what to expect in the next decade. It's a must attend event for forward thinking design professionals and brand ambassadors as we prepare to conquer our industries' next evolution.

AGENDA
6:45 PM: Meet & Greet
7:30 PM: Introduction
7:40 PM: Speakers
8:20 PM: Q&A
8:45 PM: Closing Remarks
8:50 PM: Giveaways
9:00 PM: After Party

TICKET PRICING
Members (Contributing & Supporting): $15
Members (Sustaining & above): Free
Non-Members: $25

SOCIAL MEDIA
@AIGALosAngeles
#AIGALosAngeles
#AIGALA3rdWed

ABOUT OUR SPEAKERS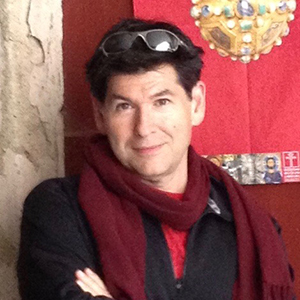 Adam Foshko
Director of Story Development, Activision
Adam Foshko is a new breed of creative who stands in the convergence between film, animation, game development and other forms of new media. He has developed cutting edge entertainment and successful franchises with Electronic Arts, Microsoft and Activision, as well as with film studios on their feature franchise titles — driving them to crossover into the game and transmedia space.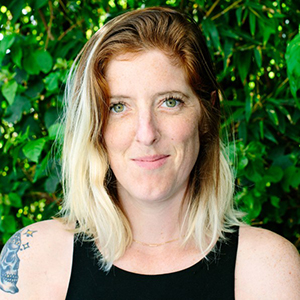 Shanon Kelley
VP, Experiential Partnerships, VICE Media
For 6 years, Shanon Kelley was the Advertising Director of VICE, the world's leading youth media brand and content creation studio. Following that she created and launched VICE's women's interest channel, Broadly, which won a Webby within 6 months for best lifestyle site. Currently she is the VP of Experiential Partnerships, expanding VICE's capabilities to live events and unique experiences.

PARKING & TRANSPORATION
There will be no on-site parking for this event. There is street parking available nearby (click here for map). Using ridesharing services like Uber and Lyft is encouraged. For public transportation visit metro.net for schedules.

ABOUT THE UNIQUE SPACE
Housed in a historic old factory in LA's Arts District, The Unique Space offers a fresh, inspiring co-work space, private offices, and is LA's hottest new event rental space. With its roots firmly planted in community, they are the home to innovation, creativity, collaboration and entrepreneurship! They've got a fleet of Linus bikes for coworkers and tenants to borrow, a fully-equipped kitchen, an arts/design and entrepreneurship resource library and lounge, a beautiful boardroom that can be booked for meetings and presentations, a rooftop terrace and so much more.


Please consider joining AIGA to support our programs and initiatives.