2019 AIGA DESIGN CONFERENCE STUDIO TOUR SERIES:
LA MÁS
Presented by AIGA LA
Tour date: April 4, 2019

California grows its own ideas. Witness our untamed style and sui generis processes that spring from a state that has been an influencer before that was a word. Curated by members of AIGA Los Angeles, attendees are invited to arrive early and register for one of these exclusive behind the scenes tours featuring: BLT Communications, Corita Art Center, Judson Studios, La Más, Metro Design Studio and Walt Disney Animation Studios. Space is limited and will sell out quickly. Additional studios to be announced.

ABOUT LA MÁS
LA-Más is a non-profit urban design organization that helps lower-income and underserved communities shape their future through policy and architecture. We envision a world where city growth is equitable and self-directed — where the best local solutions are brought to a city-wide scale. www.mas.la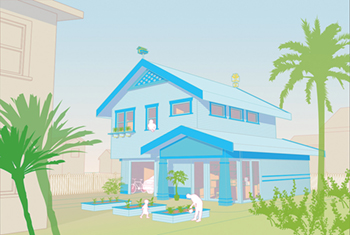 TICKET PRICING
Members: $45
Non-members: $70
There will be no refunds provided due to limited space.

SCHEDULE
8:45—9:00AM: Meet at Pasadena Convention Center & Board Buses (Buses will depart promptly at 9:00AM)
12:30PM: Return to Pasadena Convention Center

SOCIAL MEDIA
Twitter: @AIGALosAngeles
Instagram: @AIGALosAngeles
#AIGALosAngeles

OTHER AVAILABLE STUDIO TOURS
Judson Studios: AIGA Member | Non-member
Metro Design Studio: AIGA Member | Non-member

SPONSORED BY