Digitally, the world continues to get smaller. Physically, our city is getting denser and more diverse. How are these changes affecting our perspectives on business, on staffing, and on the process of design? As backgrounds and experiences overlap, how are we succeeding in diversifying our practices and our teams? And who benefits?
As the business of design continues to evolve, does it have the mindset needed to address societal needs? What are we doing to give a voice to more perspectives in our fields of design, and encourage increased awareness of experiences outside our own?
Join us tonight as we discuss where designers and businesses are succeeding and failing in building inclusive teams, processes, and products. We want your voice, thoughts, and questions to guide this discussion, so we can learn from each other.
Light snacks and beverages will be provided.


---

Agenda
6:45 PM: Doors Open/Networking
7:30 PM: Program Begins
8:45 PM: Q&A/Giveaways
9:00 PM: After Party
Ticket Pricing
Members (Contributing & Supporting): $15
Members (Sustaining & above): Free
Non-Members: $25
Requests for cancellation refunds may be granted only up to 24 hours before the event starts.

Social Media
@AIGALosAngeles
#AIGALosAngeles


---

ABOUT OUR MODERATOR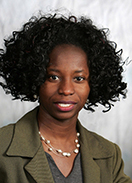 Zelda Harrison
Zelda Harrison runs Zeldesign, a consultancy in Marketing and Design with over 15 years of experience in the US, Europe, South Africa, APAC, and EMEA regions. An advocate for best management practices among creatives, Zelda created AIGA Los Angeles' BusinessMatters series. Zelda also works with ico-D, a global network of communication professionals, participating in collaborative projects, exhibitions, and conferences.
ABOUT OUR SPEAKERS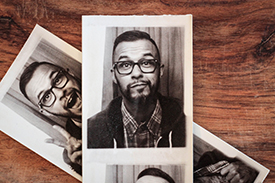 Christopher Artalejo-Price
As a Graphic Designer and Activist at the Los Angeles LGBT Center, Christopher strives to promote social justice through his work both personally and professionally. As we navigate our current political climate, he is thankful to find himself at the Los Angeles LGBT Center, creating work that directly effects his community. Outside of the office, he finds that running on the streets of LA clears his mind and brings joy to the chaos. But beer and tacos seem to do that too.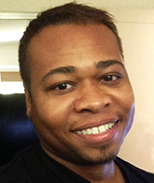 Allen Bolden
Allen is a VFX Producer, from a generalist and software engineering background. He earned his B.S. in Computer Science and Engineering (CSE) in the Computer Science Division of the Soda Hall Undergraduate Program at Cal Berkeley within 3 years (1998‐2001), followed by an academic fellowship at Carnegie Mellon University, School of Computer Science, under the Alice programs 1.0 and 2.0. In 2009, he became the Founder / Executive Producer of his own VFX company, which has done VFX and Conversion services for Feature Film projects at Fox, Sony, and Paramount among others. Recently, Allen has developed a Prime Intelligence system named Athena, which automates key tasks in the animation/VFX pipeline. His methods are currently being used on Major motion pictures in the CG, VFX, and Stereoscopic conversion areas.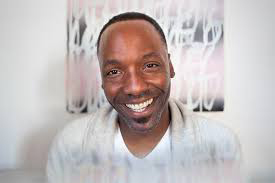 Kendell Carter
Kendell Carter received his MFA from California State University Long Beach. He has had solo exhibitions at the Amory Center for the Arts, Pasadena, CA; moniquemeloche, Chicago, IL; and the Hammer Museum, Los Angeles, CA, among others. His most recent solo exhibition is Kendell Carter: Marvel at Edward Cella Art & Architecture in Los Angeles, CA.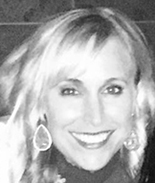 Julie Farbaniec
Julie started with Blizzard Entertainment almost 9 years ago and currently serves as HR Director supporting the Esports and game development teams. Working with uber talented people who are passionate about creating interactive entertainment experiences is a great joy for Julie! She currently focuses her energy on talent planning, team and leadership development, and nurturing environments where creativity can thrive. She holds a Bachelor's degree in Communications from New York's Hofstra University and a Master's degree in Organizational Leadership from Chapman University. Outside of work, Julie loves hiking, soccer (Go Manchester United!), spending time with her nieces and nephews, and traveling the world with her husband, Jim.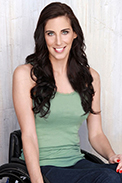 Mia Schaikewitz
After becoming paralyzed from the waist down at age 15, Mia Schaikewitz dedicated herself to overcoming obstacles and inspiring others to do the same. A few of her recent accomplishments include a successful career in graphic design, starring in Sundance Channel's critically acclaimed docu-series, Push Girls, and becoming a founding member of America's first professional wheelchair ballroom dance company. She also continues to share her messages of hope, inclusion, and empowerment as an inspirational public speaker.
---

Parking & Transportation
There will be no on-site parking for this event. There is street parking available nearby (click here for map). Using ridesharing services like Uber and Lyft is encouraged. For public transportation visit metro.net for schedules.

About The Unique Space
Housed in a historic old factory in LA's Arts District, The Unique Space offers a fresh, inspiring co-work space, private offices, and is LA's hottest new event rental space. With its roots firmly planted in community, they are the home to innovation, creativity, collaboration and entrepreneurship! They've got a fleet of Linus bikes for coworkers and tenants to borrow, a fully-equipped kitchen, an arts/design and entrepreneurship resource library and lounge, a beautiful boardroom that can be booked for meetings and presentations, a rooftop terrace and so much more.
Please consider joining AIGA to support our programs and initiatives.