Creatives are adaptive, that's a fact…but when it comes to reimagining our own careers…well, taking a step backward to reflect can be your first step forward. There are many questions to ask. What are your biggest challenges to change? Do you want to re-apply the skills you already have or go in a different direction? What's inspiring your desire for a new type of work? Everyone has moments of indecision, join us for a real conversation with your fellow creatives, many of whom are in or have been in your situation. It's time to transition creative possibilities into career realities, and that is time well spent…with AIGA LA! 
—
TICKET PRICING
Members (Sustaining & above): Free
Members (Contributing & Supporting): $15
Non-Members: $25

AGENDA
6:45 PM: Mix & Mingle
7:30 PM: Introduction
7:40 PM: Speakers
8:30 PM: Q&A
8:45 PM: Closing Remarks
8:50 PM: Giveaways

SOCIAL MEDIA
Twitter: @AIGALosAngeles
Instagram: @AIGALosAngeles
#AIGALosAngeles
#AIGALA3rdWed

PARKING & TRANSPORTATION
Public and street parking is available. Public transit and ride sharing are also encouraged. For public transportation visit metro.net for schedules.


ABOUT OUR MODERATOR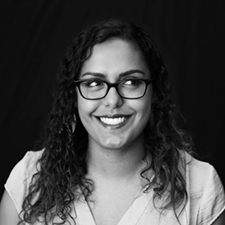 Sam Cabrera
Sam is no stranger to pivots having worked in EGD at Gensler and design at SapientRazorfish before moving into UX. As Assoc. Director of Experience at Amp Agency, her approach to experience design helps her clients grow and deliver delightful & accessible experiences across touchpoints. Sam currently sits on the Advisory Board of AIGA Los Angeles after 10 years producing events for the chapter and teaches design at Cal Poly Pomona, her alma mater.

ABOUT OUR SPEAKERS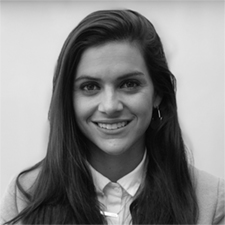 Sonia Acosta
Sonia is a Venezuelan-American conceptual thinker, user experience addict, and minimalist design lover. She has more than 12 years of experience in the advertising world, directing creative for global brands such as Fiat, Holland America, Nokia, 21st Century Fox, and CitiBank. Sonia graduated cum laude in Mass Communication, Creative Advertising from the University of South Florida, attended Miami Ad School for Art Direction and has won several awards including an ADDY, W3, and OMMA. She is currently the UX & Visual Design Director for Gallardo Labs and a full-time mom.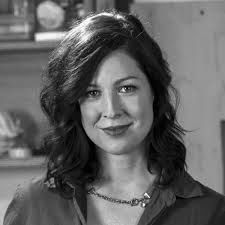 Amy Devers
Amy Devers is an artist, designer, maker, host/producer of design- related media, and Emmy Award-winning television personality. A book smarts + street smarts double threat; Devers is armed with both formal education and practical hands-on experience. She holds an MFA in Furniture Design from the Rhode Island School of Design, has done a major stint as a chief prototype fabricator and machine shop foreman, and has spent years as an independent designer/builder of furniture, art and interiors. A fine artist as well as a designer, she has exhibited internationally in galleries and museums.

In 2016 Devers launched Clever, a podcast about design. Consistently in iTunes' top design podcasts, Devers and her co- host, Jaime Derringer, present a window into the humanity behind the design that shapes our world through candid and revealing conversations with leading creatives from all disciplines. Active in the global design community, she travels the world as a speaker, design juror, and guest critic and lecturer at academic institutions.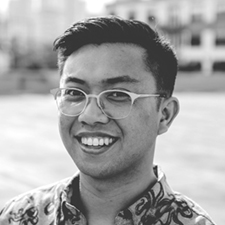 Paul Mendoza
Paul is a graphic designer and copywriter at UCLA and manages Double Major, the school's award-winning student marketing design team. Paul is also an Associate Coordinator for the AIGA Design Conference and supports 18 local AIGA chapters as their Chapter Advisory Council Representative. He enjoys karaoke bars, ballet class, and Disneyland churros, but ideally not all at once.

IN PARTNERSHIP WITH


Herman Miller is a 100-year-old-plus company that places great importance on design, the environment, community service, and the health and well-being of our customers and our employees. Innovative ways to improve the performance of our customers' organizations have become our hallmark.


---

TERMS OF PARTICIPATION AGREEMENT
By purchasing a ticket and attending/participating at the event, you grant AIGA Los Angeles permission to capture photo/video of the event.

How this program fulfills the vision of AIGA LA
Wisdom: Developing the knowledge base needed to improve and act upon designs role in the world.
Community: Creating open, inclusive, diverse spaces for conversation and connection
Please consider joining AIGA to support our programs and initiatives.