On January 1, 2020, California Assembly Bill 5 (AB5) goes into effect. A similar bill is currently taking shape in New Jersey, and we can only expect other states to follow. Like many of you, we have questions about how this impacts freelancers, firms, and anybody who picks up side jobs for extra income.
Join us for an online conversation with Errol Gerson (Senior Advisor, AIGA LA) as he discusses this new law and answers questions about what it could mean for California's creative community.
—
TICKET PRICING
Registration closes at 6PM on December 4.
Members: Free
Non-Members: Free
Register to save your spot for this webinar. An email will be sent the week of the webinar with instructions on how to access the live webinar.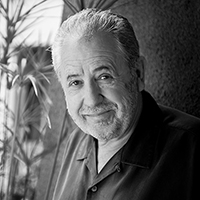 ABOUT ERROL GERSON
For the past 49 years, Errol Gerson has been teaching Business Management, Entrepreneurship, and Leadership at Art Center College of Design as an Adjunct Professor. He received a BS and an MBA from USC in 1971. In 1978, Errol co-founded a Business Management/CPA firm, growing the company to a staff of 120 people with offices in four cities. The firm represented designers, photographers, illustrators, architects with a large music division representing mega-touring bands.
He is a featured speaker at colleges and universities, conferences and symposiums, and consults with companies worldwide on strategic management and marketing planning. Errol has been a member and supporter of AIGA for many years and has served as AIGA LA Chapter Treasurer.
---

TERMS OF PARTICIPATION AGREEMENT
By registering for this online event, you grant AIGA Los Angeles permission to record the webinar and any participation from you as an attendee from this event.

How this program fulfills the vision of AIGA LA
Wisdom: Developing the knowledge base needed to improve and act upon design's role in the world.
Community: Creating open, inclusive, diverse spaces for conversation and connection
Please consider joining AIGA to support our programs and initiatives.