Traditionally, the public sector has provided 'pathways' and the private sector has provided 'vehicles'. With electric scooters, and other micro-mobility vehicles flooding sidewalks across Los Angeles, residents and business are flipping the bird and asking their cities for regulations. Unsurprisingly, regulation has proved to be an issue for many electric scooter companies who are trying to differentiate themselves through a unique user experience and supply an environmentally conscious new mode of travel. Some jurisdictions are banning scooters from sidewalks, but the streets remain unsafe!

With the sheer amount of capital investment companies such as Bird, Lyft, Uber and others are pouring into the market, scooters and share-bikes have quickly changed the street experience throughout the Westside of Los Angeles. Whether we like them or not, scooters are going to roll out as they expand in other cities—it's just a matter of when and how many. And most importantly recognizing the tremendous opportunity this new green-mode presents, how do we re-design our streets to best support their use?

How is the public sector keeping pace with the disruptive innovations in micro mobility to help solve for the first / last mile and promote the use of public transit to relieve traffic congestion? How can we design for micro mobility and a healthy social ecology around it? Roads are for cars, streets are for people, and people seem to want to ride scooters—who has the right of way?

AGENDA
6:45 PM: Meet & Greet
7:30 PM: Introduction
7:40 PM: Speakers
8:30 PM: Q&A
8:45 PM: Closing Remarks
8:50 PM: Giveaways
9:00 PM: After Party at Tin Roof Bistro (Manhattan Beach)

TICKET PRICING
Contributing & Supporting Members: $15
Sustaining & above Members: Free
Non-Members: $25

SOCIAL MEDIA
Twitter: @AIGALosAngeles
Instagram: @AIGALosAngeles
#AIGALosAngeles

PARKING & TRANSPORTATION
Free parking is available at BCGDV's parking lot. For public transportation visit metro.net for schedules.


ABOUT OUR SPEAKERS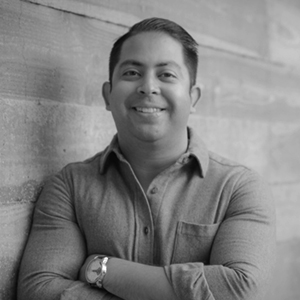 Jose Elias
Jose Elias is the current Bike Share Program Manager for the Los Angeles Department of Transportation where he oversees Metro Bike Share operations, facilitates expansion planning, the public engagement process, and now dockless mobility. Jose believes shared mobility options offer solutions to many complex interconnected urban mobility issues, and have the capacity to bridge gaps in transportation, providing socioeconomic, environmental, and health benefits for individuals and cities at large.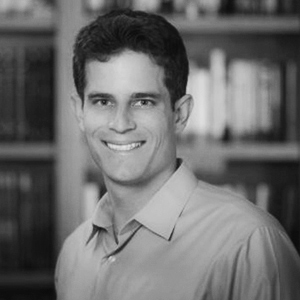 David Fairbank
Market Manager, Bikes & Scooters at Lyft, David joined Lyft in July 2016. Until recently, David managed the operations, strategy, and P&L for Lyft's XL, Lux, Lux Black, and Lux Black XL business lines. Prior to Lyft, David was based in LA, working at Sony Pictures in Business Development & Strategic Planning, and previously at management consulting firm L.E.K. Consulting. He received his MBA from the Harvard Business School and holds his MS and BS in Management Science & Engineering from Stanford University. David is a Los Angeles native, and spent most of his life in the West LA area. As Market Manager, David oversees local scooter and bike operations, balancing operational, marketing, business, community, and public policy needs.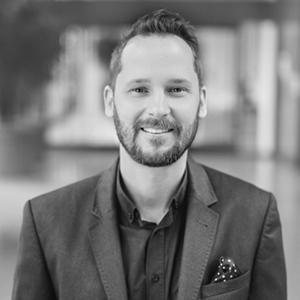 Brian Glodney
Brian, VP Development & Planning at Hackman Capital Partners, creates innovative visions, implementable strategic plans, and long-term, resilient frameworks, working collaboratively with communities, cities, and industry experts. He has led and collaborated on the design of over 100 million square feet across the globe including The Culver Studios and The District El Segundo. His work has garnered recognition from such organizations as AIA, APA, and ASLA and being named as a Top 40 Under 40 by ENR California in 2017.

ABOUT OUR MODERATOR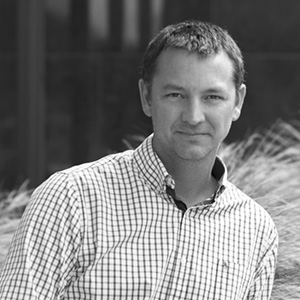 Dylan Jones
Dylan leads Gensler's Mobility Lab, working at the intersection of private development and public infrastructure. He imparts the belief that mobility is a core building block of the 21st-century, sustainable city. With 20 years experience as a urban strategist and globally recognized architect, he has left his mark on such noteworthy initiatives as LA Metro's award winning First Last Mile Strategic Plan widely applauded as a blueprint for public transit infrastructure and sustainable 21st century cities.


---
How this program fulfills the vision of AIGA LA
Wonder: Provoking questions, inspiration, and a desire to explore.
Community: Creating open, inclusive, diverse spaces for conversation and connection

Please consider joining AIGA to support our programs and initiatives.
Wed, Nov 7, 2018
6:45 PM - 9:00 PM
PST
BCG Digital Ventures
1240 Rosecrans Avenue, Suite 500
Manhattan Beach, CA 90266