The Los Angeles we know is changing. Tech businesses are booming. Our population is growing. There's pressure for more affordable and denser housing, and for alternative transportation to escape all the traffic. How will L.A. survive and thrive without sustainable development and insightful city planning? Join us to learn about the visionary projects and Big Ideas that shape our city and transform the way we live and work.
---

In partnership with
Helms Bakery District is a historical Los Angeles destination, with award-winning restaurants, a unique collection of design and home furnishings stores, and simply a perfect place to meet with friends. This landmark building nestled in the heart of West L.A. is easy to get to and located just one block east of the Metro Expo Line. Join us for a day of food, furniture and fun.

Sponsors
---

Agenda
6:45 PM: Doors Open/Networking
7:30 PM: Program Begins
8:45 PM: Q&A/Giveaways
9:00 PM: After Party
Ticket Pricing
Members (Contributing & Supporting): $15
Members (Sustaining & above): Free
Non-Members: $25
Requests for cancellation refunds may be granted only up to 24 hours before the event starts.

Social Media
@AIGALosAngeles
#AIGALosAngeles
#AIGALA3rdWed


---

About Our Speakers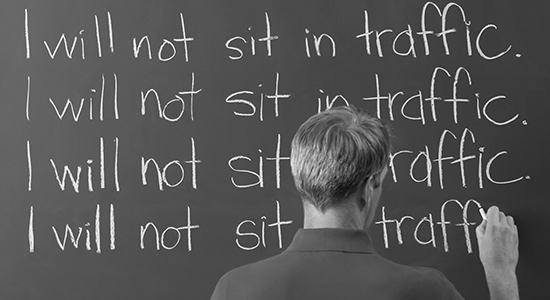 Michael Lejeune
Creative Director, Metro
Michael Lejeune is Creative Director for Metro (Los Angeles County Metropolitan Transportation Authority). Metro's Design Studio creates award-winning core communications elements for the nation's thirdlargest transit agency, including advertising, wayfinding and environmental graphics, timetables, maps, fare media and customer information, bus and rail fleet design, web and mobile presence, and merchandising.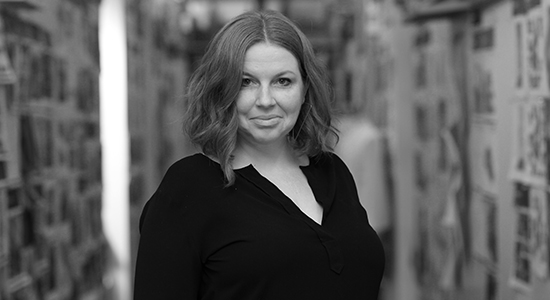 Erin Williams
Experiential Graphic Designer, Rios Clementi Hale Studios 
Erin brings experience in graphic design, architecture, user research, and brand strategy together for a thoughtful and strategic design practice. She joined RCH in 2016 to lead their experiential graphic design practice and finds inspiration in working with their diverse team of landscape, architectural, and interior designers. With past projects spanning from a bike map to a football stadium, her current work explores themes of landscape integration and LA's industrial roots. Erin received her Bachelor of Architecture from the University of Southern California and her Master of Fine Arts in Visual Communications Design from the University of Washington.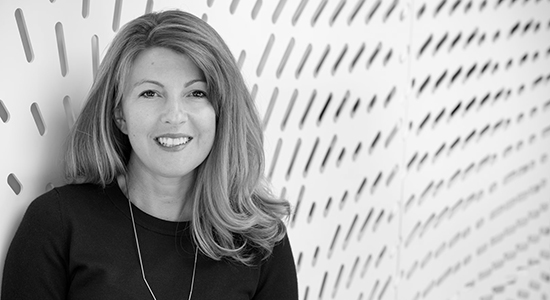 Melanie Freeland
Associate, Gensler    
Born and raised in rural Missouri but now a faithful Angeleno, Melanie is passionate about the role of design and citizen engagement in the city. With over 16 years of architecture experience, her imprint on the city can be seen from the award winning Patina Restaurant at the Disney Concert hall to the canopies and light band at LAX. She is an ardent supporter of alternative mobility and has been featured in the LA Times, KPCC, Curbed, and Streetsblog, promoting alternative forms of transportation and infrastructure. Outside of the office you might find her roaming the city on two wheels with her husband and young son.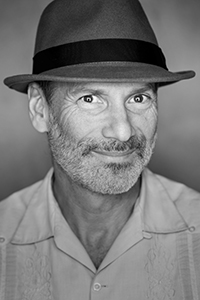 Aaron Paley
President and Co-Founder of Community Arts Resources (CAR)    
Aaron Paley is President and Co-founder of Community Arts Resources (CARS — Los Angeles' leading and most experienced community and cultural festival producer) and the founding Executive Director of CicLAvia (the nation's largest open streets event). Paley, and business partner Katie Bergin, have propelled CARS over the past 28 years to become a leading innovator in the activation of public space through content-driven programming, ephemeral interventions and new models for design. He is also the founder of Yiddishkayt, the largest organization west of the Hudson dedicated to Jewish Eastern European culture. He is a recipient of the Durfee Foundation's Stanton Fellowship and an honorary member of the LA Chapter of the AIA. Paley received a B.A. in Architecture from UC Berkeley's College of Environmental Design and an M.B.A. in Non-Profit Arts Management from UCLA's Graduate School of Management. With 38 years of professional experience, Paley has always been ahead of the curve with hybrid organizational forms, creative placemaking, urban interventions and transformational cultural and civic events. 
---

Parking & Transportation
Public and street parking is available. Public transit and ride sharing are also encouraged. For public transportation visit metro.net for schedules.
Please consider joining AIGA to support our programs and initiatives.