Are you curious about what creative leaders, companies, and recruiters are actually looking for in a portfolio? Is it all about Instagram feeds or are portfolio books still the best way to go? Whether you're just starting off your creative career or looking to pivot your path, come join AIGA Los Angeles for our Portfolio Prep Panel discussion, and hear what industry professionals are really craving in a portfolio to get you hired...Better yet, to make you stand out.
—
TICKET PRICING
Members (Sustaining & above): Free
Members (Contributing & Supporting): $10
Non-Members: $10

AGENDA
6:45 PM: Mix & Mingle
7:30 PM: Introduction
7:40 PM: Speakers
8:30 PM: Q&A
8:45 PM: Closing Remarks
8:50 PM: Giveaways

SOCIAL MEDIA
Twitter: @AIGALosAngeles
Instagram: @AIGALosAngeles
#AIGALosAngeles
#AIGALA3rdWed

PARKING & TRANSPORTATION
Limited street parking and nearby lot available. The nearest parking lot is at the LA Library. Be aware that the visitor parking garage under the Gensler building is valet only and will not be validated. Public transit and ride sharing are also encouraged. For public transportation, visit metro.net for schedules. Gensler is located near both the Pershing Square and 7th Street/Metro Center stations. For ride sharing, there is a convenient loading zone directly in front Gensler.


ABOUT OUR SPEAKERS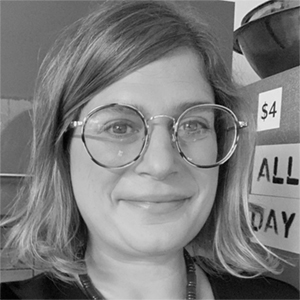 Leah Faust
Leah's intention is to be a mirror: to amplify the greatness and uniqueness of people and their ideas. Lending her expertise in graphic design, branding and business strategy, Leah and her team collaborate with artists and stakeholders alike to bring their concepts into reality. Ms. Faust has influenced projects including The Broad Museum, The Academy Museum of Motion Pictures & Sciences, Yerba Buena Center for the Arts, Bottega Louie, Tartine, Bavel, Bestia, Felix, Bon Temps, Thompson Hotel Group, Peninsula Hotels, Sprout and Relevant Hospitality.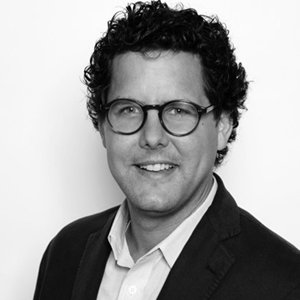 Orris Long
As SVP, West Coast at Onward Search, Orris Long's role/responsibility is as equally as important as the company's mission. Onward Search is the nation's leading provider of internet marketing and creative services talent. Their mission is to provide the world's top companies with the best digital, creative, marketing and technology talent in the industry. Their ultimate commitment is to provide the best customer experience possible, with a full range of recruiting, staffing, talent management solutions, temporary staffing, consulting, and permanent placement options.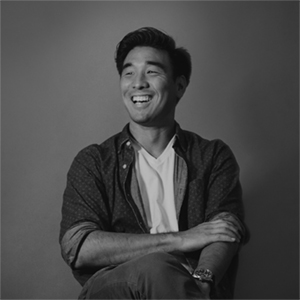 David Miyabe
Throughout his life, David Miyabe has strived to provoke people to see bigger, so that together we can see bigger. David believes when we each share our unique perspective we can start to see the bigger picture. In his career he strives to develop teams that respect, trust and enjoy working together to solve real people's problems. David graduated from the Cal State Long Beach when they still used Prismacolor markers to design. After college he started in packaging then transitioned to branding and environmental graphics. It is there where he began to discover his passion for human centered design and decided to make another transition into UX/Product design. Through these transitions David has been able to work with mom and pop shops to Fortune 500 companies in a variety of industries from tech, sports, entertainment, automotive and retail.



ABOUT OUR MODERATORS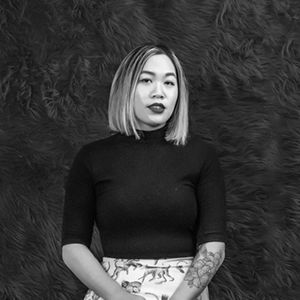 Jean Pongsai
Vibrant, zealous and a touch of edgy best describes Jean Pongsai's vibe. Jean has a passion for seeing people succeed and is even more passionate about creating the road for emerging creatives to be even more successful. Her past education outreach experience includes guest lecturing at colleges/universities in Los Angeles, hosting online portfolio reviews, creating design resources and chairing the previous Portfolio Days with the former Education Director. At her core, Jean aims to bridge the gap between "inspiration" and "execution" to the community touched by design.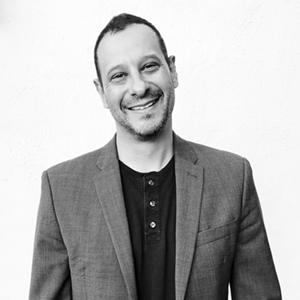 Leon Rodriguez
For over 10 years Leon has partnered with innovative institutions to authentically present their vision and communicate their mission through transformative three-dimensional storytelling experiences. Through excellence in creative leadership, team-building and diligent project management, he presents multi-sensory experiences that change public perceptions, elevate public knowledge and drive institutional and cultural transformation. Through his work as an educator, Leon shares the principles and philosophy that guide his work to inspire the next generation of creative professionals.

ABOUT THE VENUE
Gensler is an integrated architecture, design, planning and consulting firm — 6000+ professionals networked across 48 offices—providing global footprint and local fingerprints. Gensler's Los Angeles office is the first vertical urban creative campus in the downtown area. With a street-level entry located at 500 South Figueroa St., the campus is comprised of a three-level atrium building connected via a custom-designed bridge to an adjacent tower. The LEED Platinum workplace serves as a creative lab for architects, designers, planners and the community. The campus features flexible workspaces, a model shop, wellness rooms, an outdoor meeting patio, a family room with a bar for coffee and snacks, and special event spaces.

TERMS OF PARTICIPATION AGREEMENT
By purchasing a ticket and attending/participating at the event, you grant AIGA Los Angeles permission to capture photo/video of the event.


---

How this program fulfills the vision of AIGA LA
Wisdom: Developing the knowledge base needed to improve and act upon design's role in the world.
Wonder: Provoking questions, inspiration, and a desire to explore.
Please consider joining AIGA to support our programs and initiatives.