Any in-house designer knows working with an outside agency can be a struggle. They might take some work off of your plate, but they don't understand the company—or its products—like you do. Or they are brought in by another department and don't bring you into the conversation, or it feels like lip-service if they do. And then there is this out-dated perception that in-house design is for those without talent. So, what is the happy medium where great work gets produced, teams feel valued, and relationships thrive? At this event, in-house and agency designers share their secrets to successful, and not-so-successful, inside-out design relationships.


AGENDA
6:45 PM: Meet & Greet
7:30 PM: Introduction
7:40 PM: Speakers
8:20 PM: Q&A
8:45 PM: Closing Remarks
8:50 PM: Giveaways
9:00 PM: After Party

TICKET PRICING
Members (Contributing & Supporting): $15
Members (Sustaining & above): Free
Non-Members: $25
SOCIAL MEDIA
@AIGALosAngeles
#AIGALosAngeles
#AIGALA3rdWed

ABOUT OUR SPEAKERS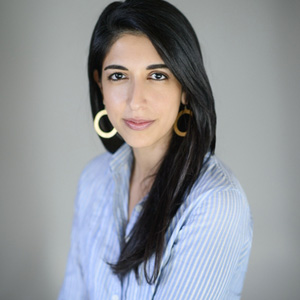 Sheharazad Fleming has over 15 years of combined in-house and agency experience focusing on the academic, healthcare and non-profit sectors. In her current role as Creative Director, Sheharazad oversees design and brand strategy for the University of Southern California. Her work has been recognized by the Society of Publication Designers, the University College Designers Association and the Council for the Advancement and Support of Education.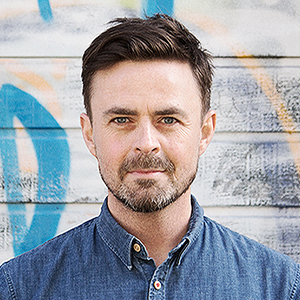 Richard Harrington is a multi-disciplined British Designer and Creative Director for 72 and Sunny. He has worked on and lead advertising and communication campaigns that range in scale from global brands to small businesses. Richard believes it is important to identify the core purpose behind a product and brand, striving to find the balance between a functional need and the emotional response, leading to iconic and beautiful multi-sensory experiences.

PARKING & TRANSPORATION
There is a self parking lot behind the Herman Miller building. For public transportation visit metro.net for schedules.


PRESENTING SPONSOR
The Creative Group (TCG) specializes in placing highly skilled interactive, design, marketing, advertising and public relations professionals with a variety of firms on a project and full-time basis. TCG offers ongoing information and resources to help creative professionals and companies keep up with ongoing changes in the industry. Learn more at creativegroup.com.

IN PARTNERSHIP WITH
Herman Miller is a 100-year-old-plus company that places great importance on design, the environment, community service, and the health and well-being of our customers and our employees. Innovative ways to improve the performance of our customers' organizations have become our hallmark.

ABOUT INitiative 
More than half of all professional designers in the United States are employed full-time by corporations and organizations. To address the unique opportunities and challenges faced by this in-house community, AIGA has partnered with The Creative Group (TCG) to form INitiative, a program to help in-house designers make a greater impact at their companies, evolve professionally and connect with a broader network of peers. INitiative delivers inspiration, advice and insights via online channels and in-person events.
Please consider joining AIGA to support our programs and initiatives.