NOTE: This is event is now sold out. No tickets will be sold at the door.
The cannabis industry is rapidly expanding across the country, with California now the largest legal cannabis market in the world. There are questions you should ask yourself. What is the current state of cannabis design and visual culture? With the fall of Prohibition how are historically underground visual representations being replaced by mainstream visual references more commonly associated with medicine and wellness? As cannabis start-ups shift the visual language of this burgeoning industry where will the successes, blind spots and opportunities occur? Prepare to find where designer opportunities are emerging and predictions for how the cannabis industry will evolve in the next five years.

TICKET PRICING
Members (Sustaining & above): Free
Members (Contributing & Supporting): $15
Members (Students): $10
Non-Members: $25

AGENDA
6:45 PM: Mix & Mingle
7:30 PM: Introduction
7:40 PM: Speakers
8:30 PM: Q&A
8:45 PM: Closing Remarks
8:50 PM: Giveaways

SOCIAL MEDIA
Twitter: @AIGALosAngeles
Instagram: @AIGALosAngeles
#AIGALosAngeles
#AIGALA3rdWed
#DopeDesignLA

PARKING & TRANSPORTATION
There is limited parking in the Vice Media lots. One lot is in front of the building and the second lot is directly to the right of the building in front of Mars Automotive. Be sure to only park in spots labeled VICE. There is ample street parking around the building and in the surrounding neighborhood as well. Public transit and ride sharing are also encouraged. For public transportation visit metro.net for schedules.

ABOUT OUR MODERATOR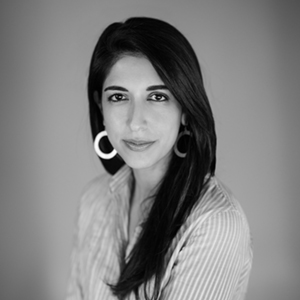 Sheharazad Fleming
Sheharazad Fleming is Creative Director of Otis College of Art and Design, the first independent art school established in Los Angeles. She specializes in the practice of creative leadership and design management. Throughout her 20-year career, Sheharazad has successfully launched and directed creative teams in both agency and in-house settings. Drawing from different cultures and personal experience, the Iranian native brings a global perspective to her work. She has taught Design and Brand Strategy internationally, served on the Board of AIGA LA since 2012, and presented on the topic of in-house design leadership at the 2019 AIGA National Design Conference.

ABOUT OUR SPEAKERS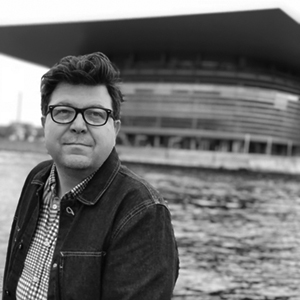 Ricardo Baca
Ricardo Baca is a 20-year veteran journalist, keynote speaker and thought leader in modern media and drug policy circles. He served as The Denver Post's first-ever marijuana editor and founded news vertical The Cannabist, where he extensively covered the advent of adult-use cannabis and related issues across the country and around the world. In 2016, Mr. Baca launched Grasslands: A Journalism-Minded Agency to work directly with business leaders in highly regulated industries, including cannabis, energy and healthcare. He has received numerous accolades for his trailblazing work covering drug policy, cannabis business and culture, and continues to columnize and host podcasts for a number of top publications including The Daily Beast. Mr. Baca was named Marketer of the Year by AdCann in 2019.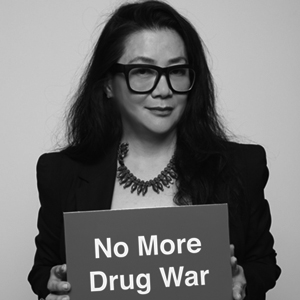 Ophelia Chong
Ophelia Chong is the founder of StockPot Images and Asian Americans for Cannabis Education (AACE). She is also Partner at Green Sky Strategy, a marketing agency specializing in cannabis that she co-founded with Brian Quigley, former CEO of Altria Group and Jim McAlpine, founder of New West Summit and the 420 Games. She is driven to help shape the new conversation around cannabis and is guided by one mission: to advocate for legalization and offer truthful reflections of the faces and communities that embrace cannabis.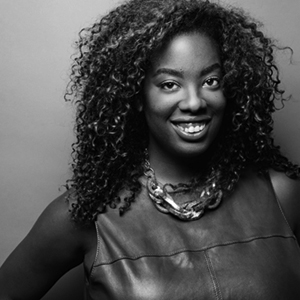 Kimberly Dillon
Kimberly Dillon is a leading strategist in the cannabis industry and is on a mission to tap into the wellness potential of the plant. She is the founder of Plant & Prosper, a Cannabis Advisory firm and is also the founder of Frigg Wellness, a beauty line targeting the needs of of women. Most recently, she was the CMO of Papa & Barkley, a Cannabis startup that she helped grow to a 30 Million dollar business in two years and whose products are #1 or #2 in their respective categories. Named a "Brand star" by Adweek for her story driven approach to branding, she also serves as a mentor to the Initiative (cannabis accelerator)  and is an advisor to a number of Cannabis and CBD Brands.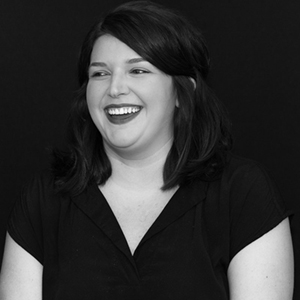 Lauren Kusmierczak
Lauren Kusmierczak is an Associate Creative Director at Virtue, the creative agency by VICE. Virtue started its work in the cannabis space in 2017 in partnership with Netflix. In 2019, they've worked with the Drug Pollicy Alliance in New York and most recently, partnered with Weedmaps to create the Museum of Weed. Virtue strives to create work that is both memorable and meaningful at the intersection of entertainment and brand. Work that earns your attention, doesn't just demand it. In all aspects of their work, particular in the cannabis space, they create work that aims to be something that people care about, talk about and want to visit or watch over and over because it moves them. Lauren runs day to day creative in the LA office, while creating a positive, collaborative and supportive environment for those around her.

ABOUT THE VENUE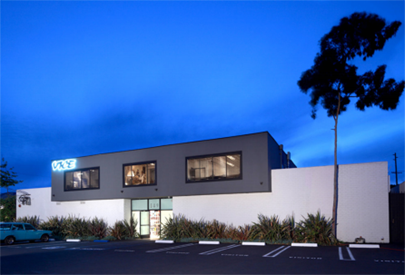 Virtue is the creative agency born from Vice. They believe in creating work truly agnostic of output that entertains, not interrupts. They believe brands should add to the world that they want to be a part of, not distract from it. With presence in 21 countries, they craft campaigns, platforms, and IP for some of the most important brands on the planet. Using proprietary tools, access, and intelligence, they find new ways for brands to matter to the world through an entertainment-centric approach that plunges its hooks into audiences subconscious and refuses to let go.


---

How this program fulfills the vision of AIGA LA
Wisdom: Developing the knowledge base needed to improve and act upon design's role in the world.
Wonder: Provoking questions, inspiration, and a desire to explore.
Please consider joining AIGA to support our programs and initiatives.