Sport in all Forms Excels by Design
The power of sport is mind-boggling — it influences our passions, the world around us, technology and even the way we talk. Today the definition of sport is so broad...taking place on personal computers and electronic devices right through to the streets and mega stadiums. Design can be seen on the public face of all these gaming endeavors and operates behind the scenes. It touches us through marketing strategies and even how we educate our youth. Our September event brings together a diverse group of industry experts who share their knowledge, influences, experience and celebrations of design intersecting and advancing the world of sport.

AGENDA
6:45 PM: Meet & Greet
7:30 PM: Introduction
7:40 PM: Speakers
8:40 PM: Closing Remarks/Q&A
8:50 PM: Giveaways
9:00 PM: After Party

TICKET PRICING
Members (Contributing & Supporting): $15
Members (Sustaining & above): Free
Non-Members: $25

SOCIAL MEDIA
@AIGALosAngeles
#AIGALosAngeles
#AIGALA3rdWed

ABOUT OUR SPEAKERS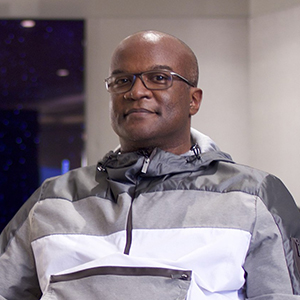 La Mer Walker
La Mer Walker is Communication Design Director at BCG Digital Ventures. Over his 3.5 years with the dynamic corporate venture innovation firm, La Mer pioneered the Product, Motion, and Brand Design platforms from the Manhattan Beach headquarters BCGDV. La Mer grew up in the Bible Belt where football, basketball and all things sports were religious endeavors. La Mer is an architect, ad man, blockchain enthusiast and Olympics fanatic.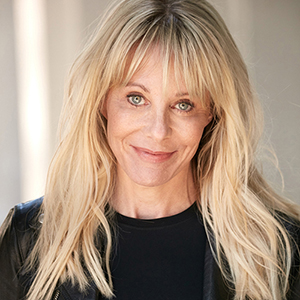 Kym Nelson
Kym Nelson is the Senior Vice President of Sales, West at Twitch. In this role since May 2013, she created and now leads Twitch Media Group, an inside, direct-sales media group that delivers new and innovative digital solutions on a platform that is spearheading digital media as we know it today. Prior to Twitch, Kym was Vice President, West Coast sales at IGN Entertainment.
Kim's Twitter: @KymJNelson
Twitch's Twitter: @Twitch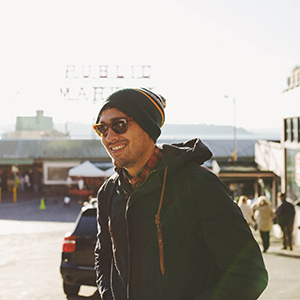 Brad Saiki
As Sr. Graphic Designer for the biggest brand in American soccer, Brad oversees all creative for the club. This includes art and creative direction for the social platforms, digital presence and marketing channels. Winners of the 2016 Digital Team of the year for MLS, Brad and the Galaxy marketing team prioritize nimble in-house production, which takes the traditional role of graphic designer to new frontiers. An Oregon-native, Brad earned a BFA from the University of Oregon. Working in soccer has been a rewarding but natural fit due to his life-long love of the game, but in his spare time he can be found talking to, napping with or walking his dog Charlie.

PARKING & TRANSPORATION
There is a self parking lot behind the Herman Miller building. For public transportation visit metro.net for schedules.

IN PARTNERSHIP WITH
Herman Miller is a 100-year-old-plus company that places great importance on design, the environment, community service, and the health and well-being of our customers and our employees. Innovative ways to improve the performance of our customers' organizations have become our hallmark.
Please consider joining AIGA to support our programs and initiatives.