This month we are celebrating women's history month and partnering with Ladies that UX Los Angeles for Designing Equality: Advocacy, Advancement and Action for Women in the Workplace.

Learn from leaders in the creative and tech industries on how they are navigating the workplace in the wake of #MeToo. Work with panelists and creative mentors in breakout sessions designed to empower individuals with concrete techniques to address bias, build opportunity into your company, find mentors and advocate for women in the workplace.

The evening's proceeds will be donated to Inner-City Arts, a nonprofit that provides quality arts education to children and teens in Los Angeles.

AGENDA
6:45 PM: Mix & Mingle
7:00 PM: Welcome / Meet the Panelists
7:10 PM: Panel Discussion
7:45 PM: Group Breakout Sessions
9:00 PM: After Party at Public School 310

TICKET PRICING
Members (Sustaining & above): Free
Members (Contributing & Supporting): $15
Members (Students): $10
Non-Members: $25

SOCIAL MEDIA
Twitter: @AIGALosAngeles
Instagram: @AIGALosAngeles
#AIGALosAngeles
#AIGAWomenLead
Twitter: @LadiesthatuxLA
#LadiesthatuxLA

PARKING & TRANSPORATION
There is a self parking lot behind the Herman Miller building. Street parking is also available. For public transportation visit metro.net for schedules.


ABOUT OUR SPEAKERS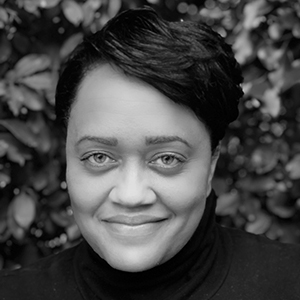 Erika Abrams
Executive VFX Producer at Encore VFX (Deluxe Entertainment Services)
Erika Abrams' career in Visual Effects and eventual role as an Executive Producer at Encore VFX (A subsidiary of Deluxe Media) came about in a very roundabout way. Her career started in Human Resources and Accounting, before she took time off to care for her children. Through a childhood friend she was introduced to the world of VFX and eventually worked on Deadpool, Ghostbusters and Underworld Awakening, among other titles. She is now the Executive VFX Producer at Encore VFX and oversees production on such shows as The Flash, Supergirl, Black Lightning, Legends of Tomorrow, Insecure and Riverdale, to name a few. She has referenced her life and career experiences to become known as a culture creator and servant leader to Encore's Burbank, Hollywood, Vancouver and Atlanta locations. She has referenced her life and career experiences to become known as a culture creator and servant leader to Encore's Burbank, Hollywood, Vancouver and Atlanta locations. In her off time she is searching for Los Angeles' best taco, as well as, being a member of her Television Academy peer group board, the AIGA LA Board of Directors and LA Design Festival committee member.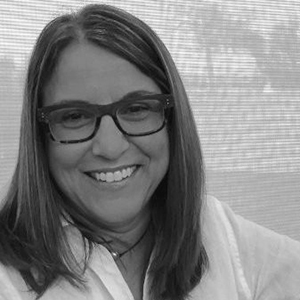 Roe Astuto
Senior Director, Brand + Digital Marketing NBC Entertainment
Roe Astuto has been a passionate steward of brands—a builder, enforcer and slayer of all that is tangible and intangible, which threatens the brands in her care. During her 20+ year career, Roe has cultivated a 360° perspective of the marketing and business landscape, working as a client, agency, buyer and entrepreneur. Presently, Roe is Senior Director, Brand and Digital Marketing at NBC Entertainment overseeing shows including The Voice, Will & Grace and the Dick Wolf "Chicago's" franchise. When not slaying brand dragons, Roe remains a hopelessly devoted fan of the Yankees, Jets and Rangers (and trying to wrap her head around expanding this passion to the LA Rams).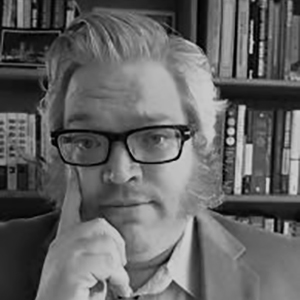 Chris Chandler
Chris Chandler is Product Strategy Practice Lead at Philosophie. Previously, he worked as User Experience Director at Fandango and Disney. Chris is very active in the Southern California User Experience community. He is a co-founder of LA UX Meetup, the largest local meetup for UX Professionals in the country. He lectures on Information Architecture and User Centered Design at UCLA and Santa Monica College. He also currently sits on the Advisory Board at AIGA Los Angeles.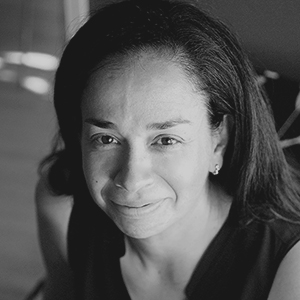 Bern Irizarry
CEO Velvet Hammer Design
A creative leader with roots in graphic design and sculpture, Bern delights in combining the aesthetic with the usable. She has developed award-winning experiences and holds two patents in color-selection methods. Whether launching a business-changing product, revamping a company division, or piloting an internal service to support operations, Bern relishes the juicy problems that can only be solved when designers and change agents collaborate. Dedicated to empowering women to design and code, she can be found on weekend mornings teaching UX and prototyping. She actively speaks on empathy, branding and how to inspire high-performance teams.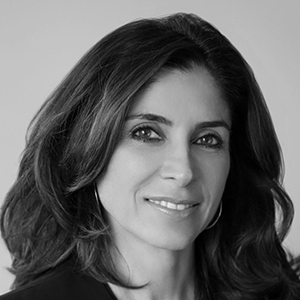 Zorina Ohanian
EVP, Sales Operations & Analytics at Sony Pictures Entertainment
Zorina Ohanian is EVP, Sales Operations & Analytics at Sony Pictures Entertainment focused on leading innovative projects and building data analytics capabilities to empower Sales teams around the world. Prior to her role on the business side, Zorina was Divisional CIO –Worldwide Television led large-scale, complex technology projects for the US and International TV businesses. Zorina has a proven track record of solving problems and making difficult things happen. Zorina has over 15 years experience in media & entertainment and 10+ years in healthcare. Zorina is an executive mentor to up-and-coming women within Sony. She is an active member of Room to Read and raised enough funds to put 14 girls thru secondary education.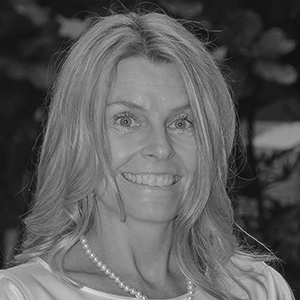 Heather Wetzler
Heather Wetzler is the co-founder and COO of Cue Career, a lifelong learning platform aggregating the resources from associations into a single location. Cue Career's first phase is a career exploration and readiness platform linking students to associations—bridging the last mile from education to employment and helping close the skills gap. Before Cue Career Heather worked in the internet advertising sales space for 15 years coming from companies such as Hearst Digital, where she opened the West Coast office and deviantART.com-where she was Vice President of Ad Sales and started their ad sales division.

ABOUT LADIES THAT UX LOS ANGELES
Ladies that UX Los Angeles is a monthly meetup for women working in UX to meet, mix, and share their experiences in a casual and supportive environment. Industry events and expert speakers abound, but Ladies that UX offers an inviting social space for us to come together to discuss trends and share insights in a fun, relaxing setting. Think of it as UX for UXers. Diagrams will be made, Post-its and Sharpies will be involved, always with the goal of building positive alliances and good vibes. Join us and help build the LA Chapter of Ladies that UX! No qualifications required, no pressure, just fun.

ABOUT THE AIGA WOMEN LEAD INITIATIVE
Women today outnumber men in AIGA's membership—as in design schools and disciplines—yet leadership, representation, and parity remain a challenge. The AIGA Women Lead Initiative (WLI) is committed to empowering women in design and advancing the vital discourse on issues facing professional women today without generalizing or segregating women designers. Instead, we aim to address persistent biases and inequities inclusively and constructively through programming around three goals:
— Celebrate the achievements of women in design.
— Cultivate awareness of gender-related issues, while building knowledge and leadership skills.
— Connect by facilitating relationships within and beyond the design industry.

ABOUT INNER-CITY ARTS
We believe that the arts and creativity are transformational. Inner-City Arts envisions a society that honors the human capacity for creativity, and values its cultivation in the education of young people. Our mission is to engage young people in the creative process in order to shape a society of creative, confident and collaborative individuals.

IN PARTNERSHIP WITH
Herman Miller is a 100-year-old-plus company that places great importance on design, the environment, community service, and the health and well-being of our customers and our employees. Innovative ways to improve the performance of our customers' organizations have become our hallmark.
Please consider joining AIGA to support our programs and initiatives.