While technology increasingly becomes more integrated into our lives, we still need human connection. Organizations are embracing online platforms to build online communities, workrooms, and meet-ups. But have we lost the qualities that allow for the discussion of ideas and incubation of new things? From strategists creating experiences that facilitate better connections to globally scattered teams working in a focused way — where are the opportunities to blend meetings both online and physical space? Join AIGA Los Angeles, as we explore ways creatives are creating substantive connections and robust communities.
—
TICKET PRICING
Members (Sustaining & above): Free
Members (Contributing & Supporting): $15
Non-Members: $25

AGENDA
6:45 PM: Mix & Mingle
7:30 PM: Introduction
7:40 PM: Speakers
8:30 PM: Q&A
8:45 PM: Closing Remarks
8:50 PM: Giveaways

SOCIAL MEDIA
Twitter: @AIGALosAngeles
Instagram: @AIGALosAngeles
#AIGALosAngeles
#AIGALA3rdWed

PARKING & TRANSPORTATION
Public and street parking is available. Public transit and ride sharing are also encouraged. For public transportation visit metro.net for schedules.


ABOUT OUR MODERATOR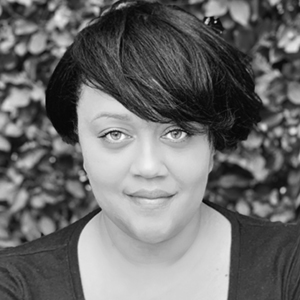 Erika Abrams
Erika Abrams is an LA native who loves weirdo creatives, art, design, tacos and all things Los Angeles. AIGA LA Advisory board member Erika brings her Mary Poppins style to organizational management and development in creative spaces, along with experience in Human Resources and Executive Level reporting. She is a creative leader and artist whisperer who is known for developing nimble workflows that fulfill high-quality and quantity demands. Erika currently oversees Deluxe Media's television Visual Effects company's (Encore VFX) 200+ strong North American team, maintaining a reputation as a positive force by leading with the mantra that happiness, trust and productivity are all linked.

ABOUT OUR SPEAKERS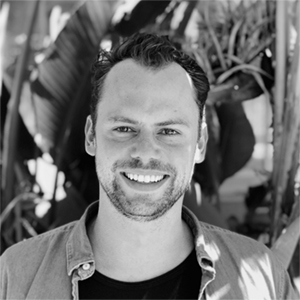 Max Gates-Fleming
Max Gates-Fleming is LA General Manager for Second Home and has brought their workspace, tested and proven across London and Lisbon, to Hollywood. Second Home has built a "professional utopia" — bungalow offices nestled in garden of 6,000 plants and trees — filled with of LA's creative entrepreneurs and professionals. Creating a collaborative culture is at the heart of Second Home's mission — new members are selected based on what's missing from the existing pool and results in over 80% of members having worked with another within the past year.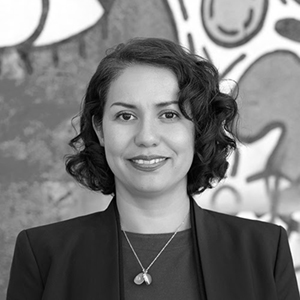 Marvella Muro
Marvella Muro is the Director of Artistic Programs and Education at Self Help Graphics. Prior to joining SHG, she was the Community Engagement Manager at the Los Angeles County Museum of Art (LACMA)(2016-2018), developing and executing art programs with community partners, artists, and social service organizations in the neighborhoods of East Los Angeles, Compton and North Hollywood. She has a B.A. in Art History from Cal State University, Fullerton and earned her M.A. in Arts Management from Goucher College.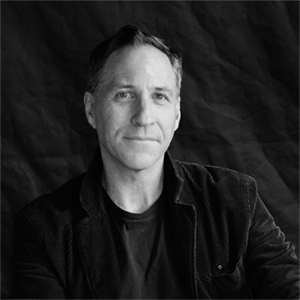 Philip Otto
Philip Otto has been an entrepreneur and creative leader, exploring the intersection between architecture, design, art and culture. He has worked with disruptive growth stage companies, civic scale developments and eco-futurist projects. Philip has worked on strategy and concepts for brands like REI, Urban Outfitters, Anthropologie, Free People, Nike, SunRun, Undefeated as well as The Solar Living Center and Bentonville, Arkansas to name a few.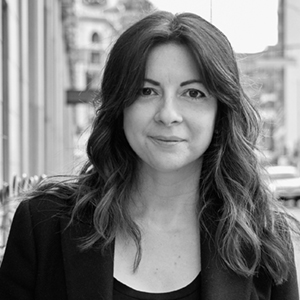 Lindsay Stuart
Lindsay Stuart is the host of the Los Angeles chapter of CreativeMornings, a free monthly breakfast lecture series for the creative community. She is also the Director of Marketing and Communication at Noun Project. She is a communications and marketing pro with over a decade of experience in events, community building, corporate communications and PR. Prior to joining the team at Noun Project, she was Communications Director at digital agency Huge where she led PR, events and thought leadership initiatives across multiple markets.


IN PARTNERSHIP WITH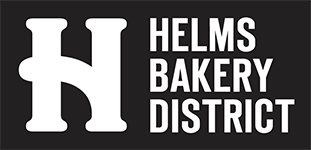 Helms Bakery District is a historical Los Angeles destination, with award-winning restaurants, a unique collection of design and home furnishings stores, and simply a perfect place to meet with friends. This landmark building nestled in the heart of West L.A. is easy to get to and located just one block east of the Metro Expo Line. Join us for a day of food, furniture and fun.


---

TERMS OF PARTICIPATION AGREEMENT
By purchasing a ticket and attending/participating at the event, you grant AIGA Los Angeles permission to capture photo/video of the event.

How this program fulfills the vision of AIGA LA
Wisdom: Developing the knowledge base needed to improve and act upon design's role in the world.Community: Creating open, inclusive, diverse spaces for conversation and connection
Please consider joining AIGA to support our programs and initiatives.