The growth we have witnessed in "maker" culture has given us increased access to the tools and information needed to tinker, program, and build custom products and solutions. Manufacturing can now happen on a desktop as easily as in a home workshop. The benefits of stepping away from a computer to work with your hands continues to gain influence in business and culture. Yet, with all the focus on making, it is the designer who gets celebrated once the "making" becomes mass production.
As digital technology continues to insert itself into our daily lives, what is the role of the tactile? What is the importance of physical creation in a world of digital technology, virtual reality, 3D printing and rapid prototyping? And where does the act of designing stop, so the role of making can take over?
---

In partnership with
Helms Bakery District is a historical Los Angeles destination, with award-winning restaurants, a unique collection of design and home furnishings stores, and simply a perfect place to meet with friends. This landmark building nestled in the heart of West L.A. is easy to get to and located just one block east of the Metro Expo Line. Join us for a day of food, furniture and fun.


---

Agenda
6:45 PM: Meet & Greet
7:30 PM: Introduction
7:35 PM: First Speaker
8:05 PM: Second Speaker
8:30 PM: Q&A
8:50 PM: Closing Remarks
8:55 PM: Giveaways
9:00 PM: After Party
Ticket Pricing
Members (Contributing & Supporting): $15
Members (Sustaining & above): Free
Non-Members: $25
Requests for cancellation refunds may be granted only up to 24 hours before the event starts.

Social Media
@AIGALosAngeles
#AIGALosAngeles
#AIGALA3rdWed


---

About Our Speakers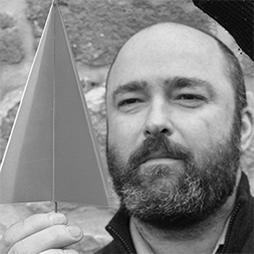 Andrew Byrom is a British-born designer and educator based in Los Angeles. His clients include The New York Times Magazine, Sagmeister Inc., Penguin Books, The Architecture + Design Museum and UCLA Extension. His interdisciplinary work has been recognized by AIGA and the Type Directors Club. He has been featured in many design related publications and has exhibited his design work in venues across the United States, Europe and Asia. Andrew is currently teaching Advanced Typography and The History of Graphic Design at California State University, Long Beach.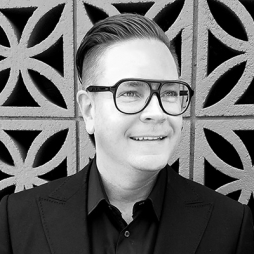 Will Ayers is the Founder/Creative Director of fashion label WILLIAM; and the Principal of Design for the signage and wayfinding studio GNU Group.
WILLIAM, with its atelier based in Downtown Los Angeles has debuted collections at Paris Fashion Week, Milan Fashion Week, and Pitti Uomo; collaborates with prestigious accounts including Farfetch.
GNU Group, a design studio specializing in global programs of environmental graphics, branding, signage, and wayfinding; opened a new studio in Los Angeles established by Will Ayers, expanding their international presence.


---

Parking & Transportation
Public and street parking is available. Public transit and ride sharing are also encouraged. For public transportation visit metro.net for schedules.
Please consider joining AIGA to support our programs and initiatives.