Designers continue to explore new ways of shaping the world. The decisions we make require careful reflection, since the ramifications can be significant...for better or for worse. Join AIGA LA as we bring together a diverse set of presenters from the fields of design, and design-adjacent fields, to share their concerns across a range of topics, including, but not limited to: client negotiations, design thinking, education, freelancing, human resources, and UX. 
This will be a unique event for AIGA LA as we adopt a PechaKucha format complete with rapid-fire and quick focused presentations. Following the presentation, we ask attendees to gather in groups to chat and interact with the speakers.

We hope to see you there!


TICKET PRICING
Members (Sustaining & above): Free
Members (Contributing & Supporting): $15
Members (Students): $10
Non-Members: $25

AGENDA
6:45 PM: Mix & Mingle
7:15 PM: Introductions
7:25 PM: Speakers
8:15 PM: 15 Minute Break
9:10 PM: Closing Remarks
9:20 PM: Giveaways

SOCIAL MEDIA
Twitter: @AIGALosAngeles
Instagram: @AIGALosAngeles
#AIGALosAngeles
#AIGALA3rdWed

PARKING & TRANSPORTATION
Maker City LA/The Reef has a parking lot available behind their building. Please note parking will not be validated. Street parking is also available. Public transit and ride sharing are also encouraged. For public transportation visit metro.net for schedules. 

ABOUT OUR SPEAKERS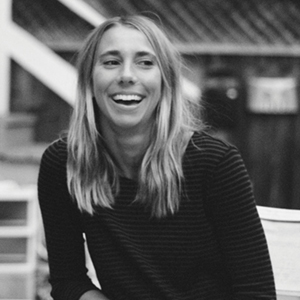 Lauren's Talk: How to be Good to Your Clients and Yourself While Freelancing

Lauren Allik
Lauren Allik currently splits her time designing for ITAL/C in Mar Vista and freelancing on her own projects with a focus on art direction, brand identity, illustration, and design. A USC graduate, her work maintains a fresh and playful balance. She has worked with a broad spectrum of clients and studios in many different industries, including National Forest, The Standard Hotel and Beck. She has learned, sometimes the hard way, about the ups and downs of freelancing and the early challenges that many creatives face.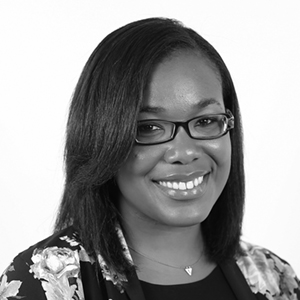 Saata's Talk: Creativity in the Workplace: How to Turn Pain into Power

Saata Bangura
Saata Bangura is an award-winning, multidisciplinary creative whose work has created a positive impact for women, children, and people of color. As a freelance art director, graphic designer and painter, her career spans numerous organizations in the tech, marketing, entertainment, and nonprofit industries. Her designs can be seen at "The 3% Conference" and in "AdWeek" publications. Saata writes about diversity and inclusion and operates from the intersection of creativity, mindfulness, and curiosity.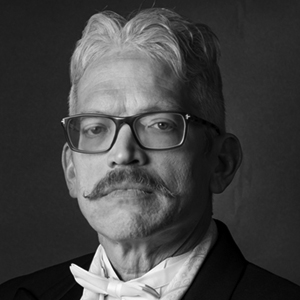 Chris' Talk: The Fortress of Heretics

Chris Chandler
Chris Chandler is a Product, UX, and Creative, leader with a 15–year track record of delivering innovative digital products. He believes launching successful software projects requires clear business goals, a proven technology delivery method, and a commitment to design excellence in the service of your customers — forces that he always strives to balance. Chris spent a decade working for the most magical place on earth as the creative lead for the Magic Plus program at Disney World. Chris is currently a partner at Philosophie, a digital innovation company based in Santa Monica, where he works with startups as well as innovation and transformation groups in category-leading Travel and Financial Services companies.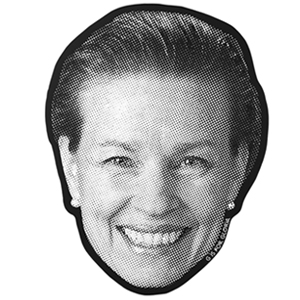 Gloria's Talk: I Sued Donald Trump

Gloria Kondrup
Gloria Kondrup, design consultant, has helped evolve extensive branding, identity, and packaging systems. An educator for over two decades as a professor and director of Archetype Press at ArtCenter College of De¬sign, she has redefined the value of typography and analog technology in the digital landscape. Her fine art and limited-edition books are in a number of collections, including AIGA and The Getty. She is the Founding/Executive Director of the Hoffmitz Milken Center for Typography.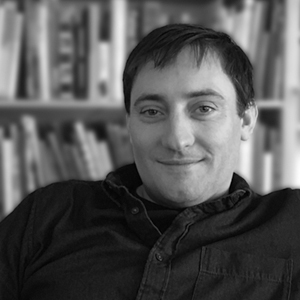 Joe's Talk: What Does Affordable Design Education Look Like? 

Joe Potts
Joe Potts is a designer, educator, artist, and writer working with found and synthesized images, typographies, structures, and sounds. He teaches graphic design and typography at Otis College of Art and Design and is the founding director of the Southland Institute (for critical, durational, and typographic post-studio practices).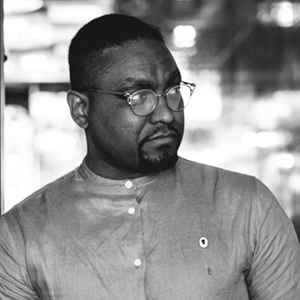 Jason's Talk: The Burntsienna Standards for Mindful Research

Jason E.C. Wright
After twenty years in the retail industry, Jason E.C. Wright shifted from consulting to establishing Burntsienna Research Society. Burntsienna is a center for aesthetic research, builds creative libraries, facilitates public reading rooms and conducts active case studies for R/D projects in design.

ABOUT PECHAKUCHA
"Powered by PechaKucha" events are one-off events that are separate from regular city-based PechaKucha Nights, and that are usually held as part of festivals and conferences, but can also act as standalone events. These events include presentations that use the PechaKucha 20 images x 20 seconds format. Find out more at PechaKucha.com.


---

How this program fulfills the vision of AIGA LA
Community: Creating open, inclusive, diverse spaces for conversation and connection.
Wonder: Provoking questions, inspiration, and a desire to explore.
Please consider joining AIGA to support our programs and initiatives.