ONLINE EVENT
The emergency response to the coronavirus pandemic—practicing social distancing—limits the feeling of support from our networks and design community. This quarantine has put everyone into varying degrees of grief, panic, hopelessness, and fear. Rachel Elnar will discuss with Rhonda Waller-Dang—a Marriage & Family Therapist and Clinical Art Therapist specializing in anxiety, depression, and trauma—the importance of creativity, compassion, and caring for yourself and others in isolation. Bring pens, markers, crayons, or any art materials and paper to help heal in this interactive session.
—
REGISTRATION
Members: Free
Non-Members: Free
During Mental Health Awareness Month, AIGA LA is helping to fundraise through our community to those in need. We know everyone is facing challenges at this time, but if you do have a means to donate anything at all, 100% of the donations received here will be sent to NAMI Westside LA.

Once you are registered, a link will be sent to you at 2:30PM on Friday, May 8, with a link to join the online event.

AGENDA
3:00PM: Introduction
3:05PM: Guided meditation (5 min) by Rhonda
3:10PM: Discussion
3:45PM: Guided art therapy
3:55PM: Art sharing

SOCIAL MEDIA
Twitter: @AIGALosAngeles
Instagram: @AIGALosAngeles
#AIGALosAngeles
#MentalHealthMatters
#MentalHealthAwarenessMonth

ABOUT OUR HOST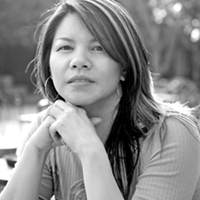 Rachel Elnar
Rachel Elnar is a designer and marketing manager. She is an avid supporter of design education and the design community and produces events for Adobe, TypeEd, Hoffmitz Milken Center for Typography, and more.

ABOUT OUR GUEST SPEAKER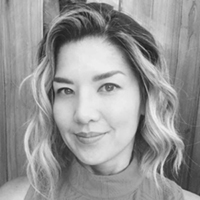 Rhonda Waller-Dang
Rhonda Waller-Dang a Marriage & Family Therapist and Clinical Art Therapist specializing in EMDR, art therapy, couples, LGBTQ, with support for anxiety, depression, grief, trauma, racial and gender issues, and artists and creatives. She began at Otis College of Art & Design pursuing fine art photography and received a Bachelors degree from Pennsylvania State University in psychology. She then went on to receive her Masters degree in Marriage & Family Therapy and Clinical Art Therapy from Loyola Marymount University. Rhonda owns the Wellness Arts Collective, committed to providing holistic services that support mental health and well-being, that is accessible to all.


---
TERMS OF PARTICIPATION AGREEMENT
By registering and attending/participating at the event, you grant AIGA Los Angeles permission to capture photo/video of the event.

HOW THIS PROGRAM FULFILLS THE VISION OF AIGA LA
Community: Creating open, inclusive, diverse spaces for conversation and connection
Well-being: Improving the community with tools for career growth and life balance

Please consider joining AIGA to support our programs and initiatives.