To most, the hospitality industry may seem unchanged by digital innovations, but behind the scenes there are teams of people attempting to significantly alter the way we eat out and stay overnight. Learn about the up-to-the minute user research hotels and restaurants are already using to reshape their industry. From the last five years to the next fifteen, you need to know the paths most likely to be exploited and pursued in this highly-competitive landscape.

AGENDA
6:45 PM: Mix & Mingle
7:30 PM: Introduction
7:40 PM: Speakers
8:30 PM: Q&A
8:45 PM: Closing Remarks
8:50 PM: Giveaways
9:00 PM: After Party at DRAGO Centro

TICKET PRICING
Sustaining & above members: Free
Contributing & Supporting members: $15
Student members: $10
Non-members: $25

SOCIAL MEDIA
Twitter: @AIGALosAngeles
Instagram: @AIGALosAngeles
#AIGALosAngeles
#AIGALA3rdWed

PARKING & TRANSPORTATION
Limited street parking and nearby lot available. The nearest parking lot is at the LA Library. Be aware that the visitor parking garage under the Gensler building is valet only and will not be validated. Public transit and ride sharing are also encouraged. For public transportation, visit metro.net for schedules. Gensler is located near both the Pershing Square and 7th Street/Metro Center stations. For ride sharing, there is a convenient loading zone directly in front Gensler.

ABOUT OUR SPEAKERS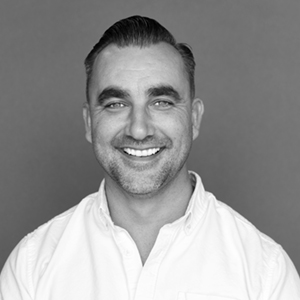 Kyle Glanville
Kyle Glanville is the co-founder of Go Get Em Tiger and G&B Coffee. His early career includes leading the training and development at Seattle's Victrola Coffee before joining Intelligentsia to lead the team that would deliver Los Angeles' first third wave coffeebar in Silverlake. In 2012, Kyle joined forces with Charles Babinski to start G&B Coffee and a year later they co-founded Go Get Em Tiger.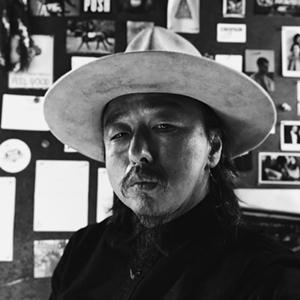 David Irvin
David Irvin is the creative director and co-founder of Folklor, a design agency focused on hospitality branding. Major projects include the concept creation, interior design and branding of Native, a renovated motel destination in Malibu, and the branding of Chef Travis Lett's properties Gjelina, GTA, Gjusta and MTN, and the new Gjohnny's Pastrami set to open soon in the hot West Adams neighborhood.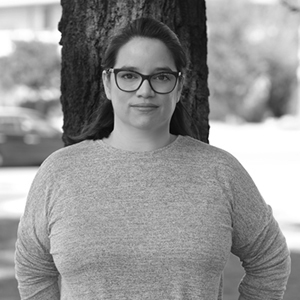 Nicki Peña
Growing up as the kid who was always looking for seconds, the way to Nicki Peña's heart is through her stomach. Nicki leads the Restaurant Marketing Design team at ChowNow where helping local restaurants thrive is the mission and soul of her team. She believes that how we order matters and that restaurants shouldn't have to get burned by third-party delivery services to reach their customers.

ABOUT GENSLER
Design is about people. Every day, millions of people around the world experience the spaces and places that Gensler creates. With that impact comes great responsibility. That's why using design to improve the human experience is the highest calling of our work. Our clients look to us to change their businesses—and the world—for the better. Gensler is an integrated architecture, design, planning and consulting firm — 6000+ professionals networked across 48 offices—providing global footprint and local fingerprints. Gensler's Los Angeles office is the first vertical urban creative campus in the downtown area. With a street-level entry located at 500 South Figueroa St., the campus is comprised of a three-level atrium building connected via a custom-designed bridge to an adjacent tower. The LEED Platinum workplace serves as a creative lab for architects, designers, planners and the community. The campus features flexible workspaces, a model shop, wellness rooms, an outdoor meeting patio, a family room with a bar for coffee and snacks, and special event spaces.


---
How this program fulfills the vision of AIGA LA
Wisdom: Developing the knowledge base needed to improve and act upon design's role in the world.
Wonder: Provoking questions, inspiration, and a desire to explore.

Please consider joining AIGA to support our programs and initiatives.