Mark Oblow: Early Perspectives—1980s Hawaii Skateboarding
Artist Mark Oblow explores the rise, influence and cultural significance of 1980s skateboarding in Hawaii through photography.
Light appetizers and beverages provided.

Learn more about CaseStudies™

Can't make it out?
Stay tuned—we're livestreaming every CaseStudies™ event on:
Facebook
YouTube
TICKET PRICING
Members (Sustaining & above): Free
Members (Contributing & Supporting): $15
Members (Students): $10
Non-Members: $25

AGENDA
6:45 PM: Meet & Greet
7:25 PM: Introduction
7:35 PM: Speaker
8:25 PM: Q&A
8:45 PM: Closing Remarks
8:50 PM: Giveaways
9:00 PM: After Party

SOCIAL MEDIA
Twitter: @goincase
Instagram: @goincase
Twitter: @AIGALosAngeles
Instagram: @AIGALosAngeles
#AIGALosAngeles
#CaseStudiesLive

PARKING & TRANSPORATION
Public and street parking is available. Public transit and ride sharing are also encouraged. For public transportation visit metro.net for schedules.

ABOUT MARK OBLOW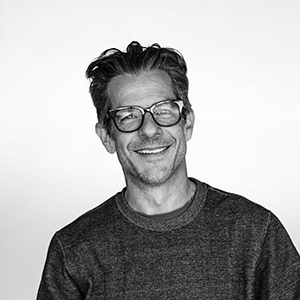 Mark Oblow is an artist and photographer from Honolulu, Hawaii that now resides in Costa Mesa, California. An integral member of the skateboarding community for the past 20 plus years, Oblow's influence within skate culture helped shape its identity today as we know it, with photos appearing in Thrasher Magazine via Alva and Santa Cruz Skateboards when he was just a student in high school.

IN PARTNERSHIP WITH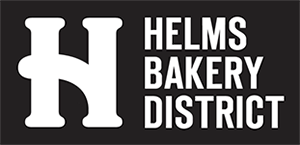 Helms Bakery District is a historical Los Angeles destination, with award-winning restaurants, a unique collection of design and home furnishings stores, and simply a perfect place to meet with friends. This landmark building nestled in the heart of West L.A. is easy to get to and located just one block east of the Metro Expo Line. Join us for a day of food, furniture and fun.

IN PARTNERSHIP WITH


Founded in 1997, Incase is a brand driven by design. We design solutions centered on protection and mobility to meet the evolving demands of today's creatives. Our heritage is deeply rooted in the lifestyles of those who create on the Apple platform, and through this dedication, we are able to focus on our consumers' evolving needs and continually expand our product offering while promoting creativity and the entrepreneurial spirit. Informed by the principles of good design, the ecosystem of bags and accessories we curate transcend both age and demographics to provide the widest audience with the best possible experiences while in pursuit of their passions. Our team employs exacting design protocols to ensure each Incase product meets the needs of our consumers, new emerging markets, and an ever-expanding world of Apple product experiences. The brand, our team, and the products we create thrive at the intersection of technology and lifestyle while innovation through collaboration lives at the core of our design process. A better experience through good design.
Please consider joining AIGA to support our programs and initiatives.