This workshop is now sold out! There are still spots left for our afternoon session.
Register here.
Learn the ins and outs of Art Deco hand lettering with Nick Misani. This four-hour class will quickly cover the foundations of lettering and briskly segue into dramatic uppercase letterforms, unexpected ligatures, geometric scripts, and ornamentation. We'll cover three Art Deco hand lettering styles to prepare you for your final project: a postcard for a 1920/30s jazz club.

You'll leave the workshop with:
–  A lettering piece that is both fresh and on-trend (while still being rooted in history) and ready for its Instagram closeup.
–  A general knowledge of this glitzy time in design history as well as a list of resources to continue learning about Art Deco typography and design.
–  All the skills you need to infuse the rest of your work with some Jazz-Age glamour.

TICKET PRICING
Members (Sustaining & above): $140
Members (Contributing & Supporting): $175
Non-Members: $200
(Workshop is limited to 24 students.)

SOCIAL MEDIA
Twitter: @nickmisani
Twitter: @AIGALosAngeles
Instagram: @AIGALosAngeles
#AIGALosAngeles

PARKING & TRANSPORATION
Public and street parking is available. Public transit and ride sharing are also encouraged. For public transportation visit metro.net for schedules.

IN PARTNERSHIP WITH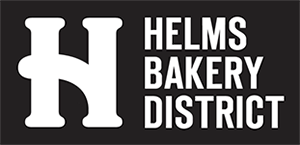 Helms Bakery District is a historical Los Angeles destination, with award-winning restaurants, a unique collection of design and home furnishings stores, and simply a perfect place to meet with friends. This landmark building nestled in the heart of West L.A. is easy to get to and located just one block east of the Metro Expo Line. Join us for a day of food, furniture and fun.
Please consider joining AIGA to support our programs and initiatives.