Join AIGA Los Angeles for an evening with artist, designer and UCLA professor Rebeca Méndez and enjoy live music by singer/songwriter Analiz Castillo, who will be performing some of Méndez's favorite songs as we kick off the night.

Rebeca Méndez will present recent projects and introduce her new initiative, the UCLA CounterForce Lab—a research and fieldwork studio based at Design Media Arts and the School of the Arts and Architecture. The lab is dedicated to using design and art to develop creative collaborations, new fields of study, and methods to research, create, and execute projects around the social and ecological impacts of anthropocene climate change.

Méndez's art is driven by her interest in perception and embodied experience–exploring design and media art in public space, critical approaches to public identities and landscape, and artistic projects based on field investigation methods. Register now to get an inside look at the design philosophy of one of Los Angeles' own design icons.

AGENDA
6:45 PM: Live music by Analiz Castillo
7:30 PM: Introductions
7:50 PM: Rebeca Méndez
8:30 PM: Q&A
8:45 PM: Closing Remarks
8:50 PM: Giveaways
9:00 PM: After Party at Father's Office

TICKET PRICING
Members (Contributing & Supporting): $15
Members (Sustaining & above): Free
Non-Members: $25

SOCIAL MEDIA
Twitter: @AIGALosAngeles
Instagram: @AIGALosAngeles
#AIGALosAngeles
#AIGALA3rdWed

PARKING & TRANSPORATION
Public and street parking is available. Public transit and ride sharing are also encouraged. For public transportation visit metro.net for schedules.

ABOUT REBECA MÉNDEZ
Rebeca Méndez is an educator, designer and artist with an international reputation as a leading voice in the production of socially-grounded, aesthetically rigorous design, innovative media-inflected arts, and monumental permanent public art. She is professor at UCLA and director of the CounterForce Lab, a research and fieldwork studio dedicated to art, design and environment. Méndez's interests and initiatives are a bridge between art, design and science, and demonstrate a commitment to a sustainable future.

ABOUT ANALIZ CASTILLO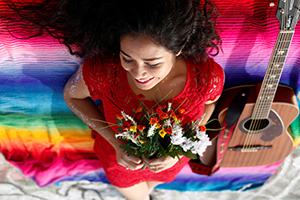 Analiz Castillo is a singer songwriter from the South Bay. She mixes her love for jazz and soul with her Mexican roots to create music.
Instagram: @analizcastillo

IN PARTNERSHIP WITH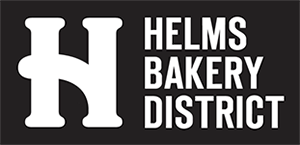 Helms Bakery District is a historical Los Angeles destination, with award-winning restaurants, a unique collection of design and home furnishings stores, and simply a perfect place to meet with friends. This landmark building nestled in the heart of West L.A. is easy to get to and located just one block east of the Metro Expo Line. Join us for a day of food, furniture and fun.
Please consider joining AIGA to support our programs and initiatives.