In honor of Black History Month, AIGA LA River Series is proud to host Maurice Cherry, founder and host of the award-winning, weekly podcast Revision Path at the Umoja Center in Leimert Park. Maurice's podcast showcases black creatives and "explores the stories, processes, experiences, insights and creative inspirations of these awesome creators." It is the first podcast to be added to the permanent collection of the Smithsonian's National Museum of African American History and Culture (NMAAHC). Catch a glimpse of Maurice in his element as he conducts a live interview with LA-based architect, Roland A. Wiley. Listen in as they discuss LA Architecture, LA neighborhoods and the current changes happening in our communities of color. It will be an evening of inspiration and enlightenment not to be missed. 

ABOUT OUR SPEAKERS

Maurice Cherry
Maurice Cherry works as a creative strategist at Glitch, the friendly community where everyone can discover and create the best stuff on the web. Maurice was formerly the principal and creative director at Lunch, an award-winning multidisciplinary studio in Atlanta, GA focused on helping creative brands craft messages and tell stories for their targeted audiences, including fostering relationships with underrepresented communities. 

A pioneering digital creator, Maurice is well-known for Revision Path, his award-winning podcast notable for being the first podcast to be added to the permanent collection of the Smithsonian's National Museum of African American History and Culture (NMAAHC). Other projects Maurice has provided to the world include the Black Weblog Awards, 28 Days of the Web, The Year of Tea and the design anthology RECOGNIZE. His projects and overall design work and advocacy have been recognized by Apple, Adobe, NPR, Lifehacker, Design Observer, Entrepreneur, AIGA and the Columbia.

Maurice received the 2018 Steven Heller Prize for Cultural Commentary from AIGA, Creative Loafing Atlanta's 2018 Influentials in the fields of business and technology, was named one of GDUSA's 2018 "People to Watch," and was #60 in the 2018 edition of The Root 100 (the annual list of the most influential African-Americans ages 25 to 45).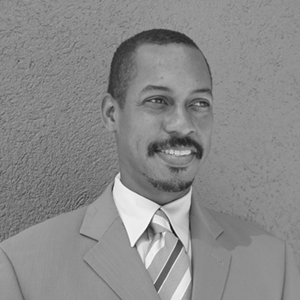 Roland A. Wiley
Roland A. Wiley has over 37 years of experience in project planning, design, technical coordination and construction management. He is a founding partner of RAW International. The firm has evolved into a nationally recognized award-winning team, successfully executing a broad portfolio of projects ranging from transit planning to sanctuary design. 

Roland considers himself an urban visionary, passionately advocated for the sustainable revitalization of urban communities through both his professional and civic activities. His ultimate goal as an architect is to build cities, from the people up. This vision not only entails the physical transformation of our cities but also the spiritual transformation of the people who live there. To that end, he has focused his business on the planning and design of transformational projects in the Crenshaw community like the Crenshaw/LAX Transit Project, Baldwin Hills Master Plan, Leimert Park Master Plan and #Destination Crenshaw. His firm has served in a leadership role in all of these projects, with a consistent goal of transforming the physical environment while empowering and preserving the culture of the existing residents.

Additional landmarks in Rolands life include being a founding member of Ward Economic Development Corporation, founding Chairman of the Menformation Project (a mentorship program for at-risk young men from ages 12 to 18) and a founding member of the Kingdom Fellowship (serving the homeless and mentally ill men and women in Leimert Park). For 30 years Roland has been a resident of View Park where he lives with his wife Andrea and their sons Roland III and Randall.

Special Thank You:
Leimert Park Village, Inc.
Umoja Center
Robert Pera, Sound Engineer (robpera@gmail.com)
ABOUT THE LA RIVER SERIES
The LA River Series is an initiative led by AIGA LA's Diversity & Inclusion team. Our mission is to advance equity and inclusion through design via community outreach programs. We are committed to creating community engagement that celebrates and highlights creative individuals and businesses in the underrepresented and marginalized communities in Los Angeles, with focus in the diverse communities around the Los Angeles River.
—
TICKET PRICING
AIGA Members: $5
Non-Members: $10

*All proceeds will be donated to an organization helping men, women and chidren experiencing homelessness.  

AGENDA
7 PM: Mix & Mingle
7:30 PM: Introduction
7:45 PM: Speakers
8:30 PM: Q&A
8:45 PM: Closing Remarks
9:00 PM Wrap/After Party TBD

SOCIAL MEDIA
Twitter: @AIGALosAngeles
Instagram: @AIGALosAngeles
#AIGALosAngeles
#AIGALARiverSeries
#AIGALADEI
#RevisionPath
#BlackHistoryMonth
#LABlackArchitects

PARKING & TRANSPORTATION
Public and street parking is available with a pay lot across the street. Public transit and ride-sharing are also encouraged. For public transportation visit metro.net for schedules.
---

TERMS OF PARTICIPATION AGREEMENT
By purchasing a ticket and attending/participating at the event, you grant AIGA Los Angeles permission to capture photo/video of the event.

How this program fulfills the vision of AIGA LA
Wisdom: Developing the knowledge base needed to improve and act upon design's role in the world
Wonder: Provoking questions, inspiration, and a desire to explore
Community: Creating open, inclusive, diverse spaces for conversation and connection
Please consider joining AIGA to support our programs and initiatives.